Waters Fights for Inclusion of Robust Housing Funds in Build Back Better Act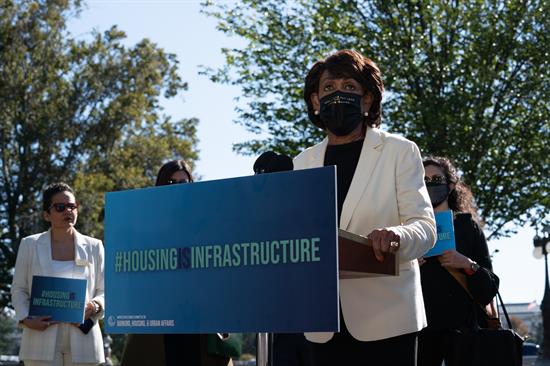 Congresswoman Maxine Waters (D-CA), Chairwoman of the House Financial Services Committee, attended several press conferences across Capitol Hill alongside numerous housing advocacy groups to explain why America cannot build back better without investing in our crumbling housing infrastructure and to remind the White House and her fellow colleagues in Congress how foundational housing is to successfully tackle other priorities, including childcare, healthcare, climate change, and racial inequity.

Chairwoman Waters met with housing groups and advocates organized by the Evangelical Lutheran Church in America and other interfaith groups, the Green New Deal Network, the National Coalition for the Homeless, and the National Housing Conference. The National Housing Conference convened industry and advocacy groups for a press conference where the Chairwoman appeared with Senator Sherrod Brown, Chair of the Senate Banking Committee, to make clear that housing is infrastructure, and that she opposes deep cuts to housing investments. The Chairwoman pledged to keep fighting to ensure the reconciliation package currently being considered by Congress includes the robust funding needed to address the nation's affordable housing crisis.

"We are on pins and needles as we await some of the decisions being made at the White House," Chairwoman Waters said at the National Housing Conference event. "There are so many people who work every day, but they cannot afford the high cost of rental housing, and they are simply seeking some help from their government." …

Read Chairwoman Waters' full statement HERE.
Special Order: The Housing Title of the Build Back Better Act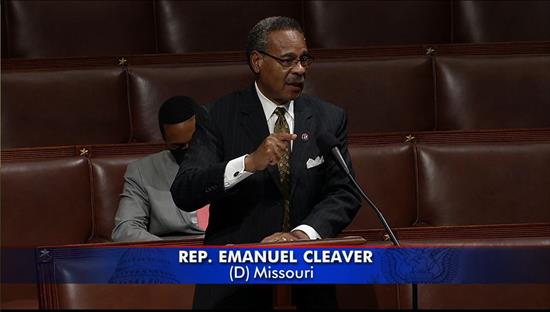 Rep. Cleaver, Chair of the Subcommittee on Housing, Community Development and Insurance, delivered impassioned special order remarks supporting investments prioritizing safe, affordable housing in the Build Back Better Act.
Highlights from Thursday's Special Order:

"Housing is at the center of every household's economic stability and our nation's prosperity. Without these investments in resilient, healthy, accessible, and fair housing, the Build Back Better Act will not improve the lives of families across the country as we have promised it will," Chairwoman Waters said.
…

"My father did whatever he had to do build his family. But the key to all of it was housing," said Representative Cleaver, who serves as Chair of the Subcommittee on Housing, Community Development and Insurance. "Housing is the most significant thing a human being can have. It makes them a part of the American dream."
…

"Vouchers have [been] shown to reduce homelessness, help people pay rent, reduce poverty, help children exit the welfare system, help persons find and keep employment, help children do better in school, help people with disabilities maintain their health, help people achieve greater economic mobility, help people build wealth, help families enter the middle class. It's time to fully fund the voucher system," Representative Green said.
…

"I would not be here today as a United States congressman were it not for affordable housing and the opportunity it gave me and family, so the fight is deeply personal," Representative Torres said. "We cannot build back better without realizing the vision of housing as a human right and without realizing the vision that housing is infrastructure. We cannot build back better without making America affordable to all Americans."