Waters Joins Vice President Kamala Harris on the Initial Release of Funds for Minority Banks and Community Based Lenders

Congresswoman Maxine Waters (D-CA), Chairwoman of the House Committee on Financial Services, gave the following statement at the White House, where she was joined by Vice President Kamala Harris, Treasury Secretary Janet Yellen, Senator Mark Warner (D-VA), and Opportunity Finance Network President and CEO Lisa Mensah, on the initial release of funds secured by Congresswoman Waters as part of the December stimulus package.

Good afternoon. Thank you for having me today. Before I begin, I would like to thank Vice President Harris, Treasury Secretary Yellen, Senator Warner, and Ms. Mensah for their unwavering support and efforts to strengthen our minority depository institutions (MDIs) and community development financial institutions (CDFIs). These diverse and mission-driven institutions have been instrumental in ensuring that critical aid reaches small businesses, vulnerable communities, and those in dire need during the pandemic.

Over the past year, Senator Warner and I have teamed up to pass historical legislation directing the Federal Government to make capital investments, grants, deposits in our nation's MDIs and CDFIs. Because communities of color have been among the hardest hit by the pandemic, I worked with Senator Warner to include key provisions of my bill, the Promoting and Advancing Communities of Color Through Inclusive Lending Act, in last December's COVID-19 stimulus package. I'm pleased that this issue is not only bicameral but also bipartisan as I was also able to work with Senators Crapo and Brown, Representative Meeks, and my Committee's Ranking Member, Mr. McHenry, to secure an unprecedented $12 billion in capital investments and grants to strengthen MDIs and CDFIs.

Supporting our nation's CDFIs and MDIs has long been a priority for me. Over 40 years ago, I began working with CDFIs in my home state of California and was a founding director of the CDFI, Pacific Coast Regional Corporation. The lessons I learned back then are just as relevant today: CDFIs are critical lenders for our communities of color, and infusions of capital like the one being announced today I am so proud that this is a game changing operation. So, I am pleased to be here today for the initial release of $1.25 billion in CDFI and MDI. and applaud the Biden-Harris Administration for keeping their promises of an equitable recovery to vulnerable communities. So, under my leadership my Committee will continue to look at these issues. CDFIs are high on our agenda and we are continuing to strengthen them and make them more accessible to our communities…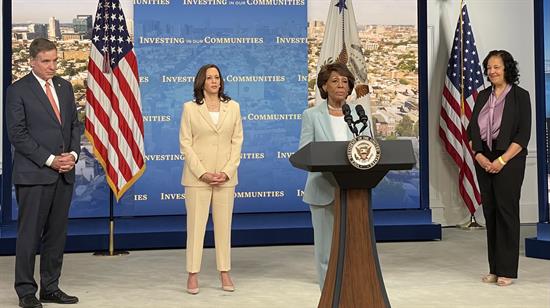 Click here to read her full remarks.
###

Task Force on Financial Technology Chairman Congressman Stephen Lynch (D-MA) Opening Statement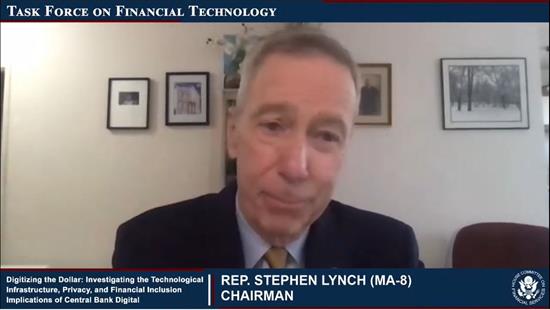 Subcommittee on Housing, Community Development and Insurance Chairman Congressman Emanuel Cleaver (D-MO) Opening Statement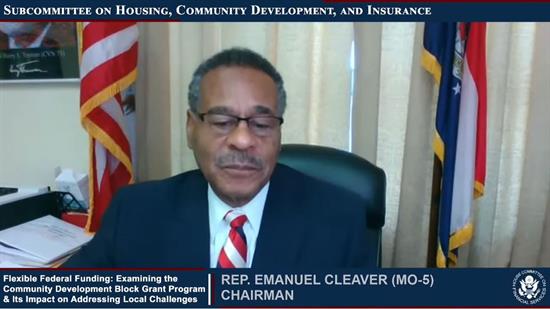 Subcommittee on National Security, International Development and Monetary Policy Chairman Congressman Jim Himes (D-CT) Opening Statement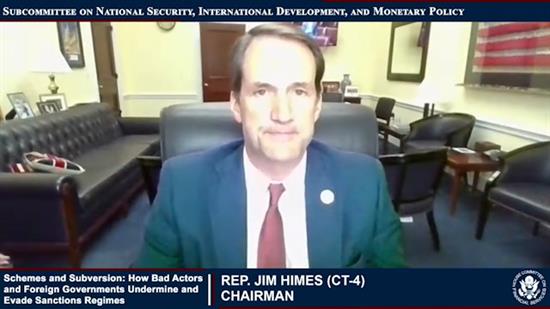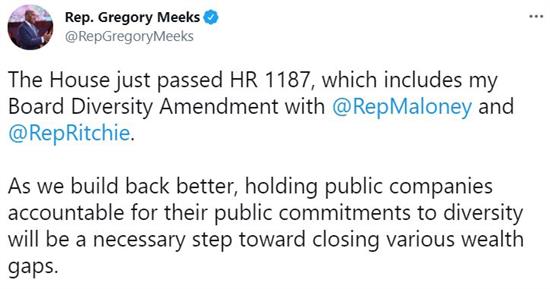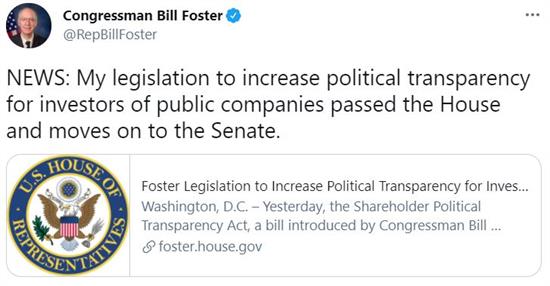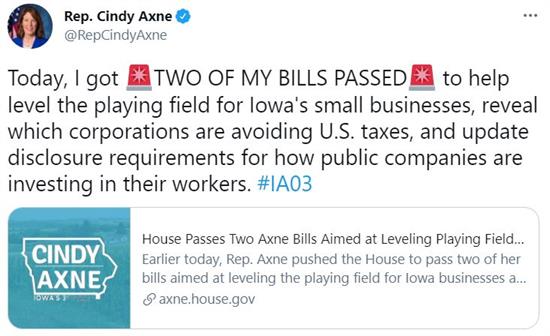 Member Spotlight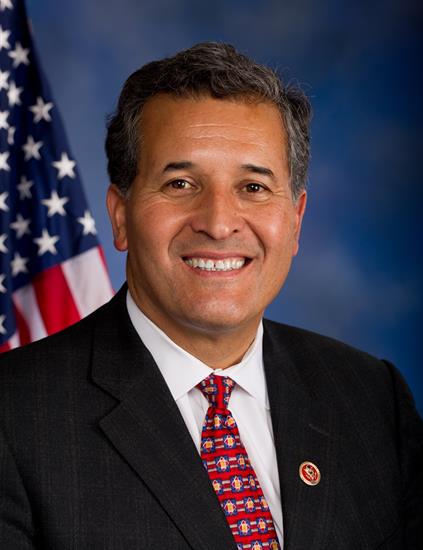 Congressman Juan Vargas (D-CA)
This week, the House of Representatives passed the Corporate Governance Improvement and Investor Protection Act a bill led by Representative Juan Vargas (D-CA) by a vote of 215-214. The package also included bills authored by Members of the Financial Services Committee, specifically Representative Bill Foster (D-IL), Representative Nydia Velazquez (D-NY), Representative Sean Casten (D-IL), and Representative Cindy Axne (D-IA).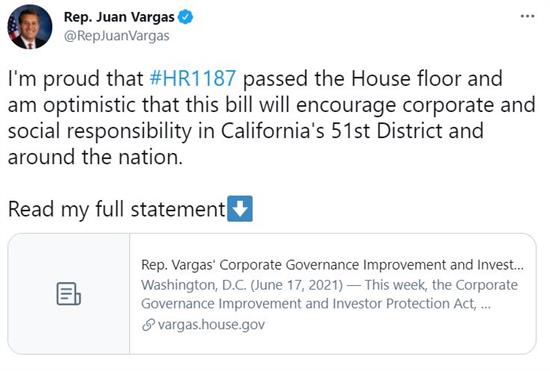 Weekend Reads

June Committee Calendar
All hearings are livestreamed on https://financialservices.house.gov/live/.

For virtual hearings, all Members and witnesses participate remotely with no in-person participation in the hearing room.

###

House Passes Three Bipartisan Financial Services Bills
This week, the U.S. House of Representatives passed three bipartisan bills introduced by House Financial Services Committee Members.

The House passed the following bill by a vote of 406-21.

To award four congressional gold medals to the United States Capitol Police and those who protected the U.S. Capitol on January 6, 2021 (H.R. 3325), a bill by House Speaker Nancy Pelosi (D-CA).

The House passed the following bills along with other measures en bloc by a vote of 287-140.

To award a Congressional gold medal to the 369th Infantry Regiment, commonly known as the "Harlem Hellfighters", in recognition of their bravery and outstanding service during World War I (H.R. 3642), a bill by Representative Thomas Suozzi (D-NY).


The Debt Bondage Repair Act (H.R. 2332), a bill by Representative Patrick McHenry (R-NC). This bill directs the Consumer Financial Protection Bureau to establish a rule that prohibits consumer reporting agencies from furnishing consumer reports containing adverse information that resulted from severe forms of trafficking in persons or sex trafficking, if the consumer has provided trafficking documentation to the consumer reporting agency through a rule-defined process.


###



Waters Slams Republican Efforts to Undermine Equal Credit Opportunities to LGBTQ Businesses
Congresswoman Maxine Waters (D-CA), Chairwoman of the House Committee on Financial Services, gave the following statement on the Republican efforts that prevented the passage of the LGBTQ Business Equal Credit Enforcement and Investment Act (H.R. 1443), a bill by Financial Services Committee Member Representative Ritchie Torres (D-NY) that would provide transparency and promote fair lending for businesses owned by lesbian, gay, bisexual, transgender, and queer (LGBTQ) individuals through data collection under the Equal Credit Opportunity Act.

"I am disappointed that H.R. 1443, the LGBTQ Business Equal Credit Enforcement and Investment Act, failed to pass the House under suspension. This bill led by Representative Ritchie Torres of New York passed out of our Committee on a voice vote. The bill would have shined a light on lending practices regarding LGBTQ-owned businesses, many of whom are discriminated against when they apply for credit. It is a shame that during Pride Month, Republican Members chose to vote against this bill and undermine equal credit opportunities for the LGBTQ community, which includes some of their colleagues in Congress. This is not the end, however, because I do not give up. We will keep fighting for the LGBTQ community, for communities of color, for small business owners, and for working families. We will pass this bill through the House."


###
Chairwoman's Corner
Waters Opening Statement at Hearing on Central Bank Digital Currencies Announces Digital Assets Working Group of Democratic Members

Congresswoman Maxine Waters (D-CA), Chairwoman of the House Committee on Financial Services, gave the following statement at the Task Force for Financial Technology virtual hearing entitled, "Digitizing the Dollar: Investigating the Technological Infrastructure, Privacy, and Financial Inclusion Implications of Central Bank Digital Currencies."

Thank you very much, Chair Lynch.

Today's hearing begins a series of hearings for the Committee on an especially important topic: cryptocurrencies and other digital assets. As cryptocurrencies grow exponentially, I've organized a working group of Democratic members to engage with regulators and experts to do a deep dive on this poorly understood and minimally regulated industry.

Today, we continue this discussion by considering central bank digital currencies, or CBDCs, which are being created by governments around the world, and which the Federal Reserve is actively reviewing. If properly designed, CBDCs have the potential to harness the positive innovations arising from cryptocurrencies and to digitize our dollar.

So, I look forward to this discussion and yield back the balance of my time.
Click here to read Chairwoman Waters' press release on the Digital Assets Working Group.


###