House Passes the America COMPETES Act; Waters Leads Inclusion of Key Financial Services Provisions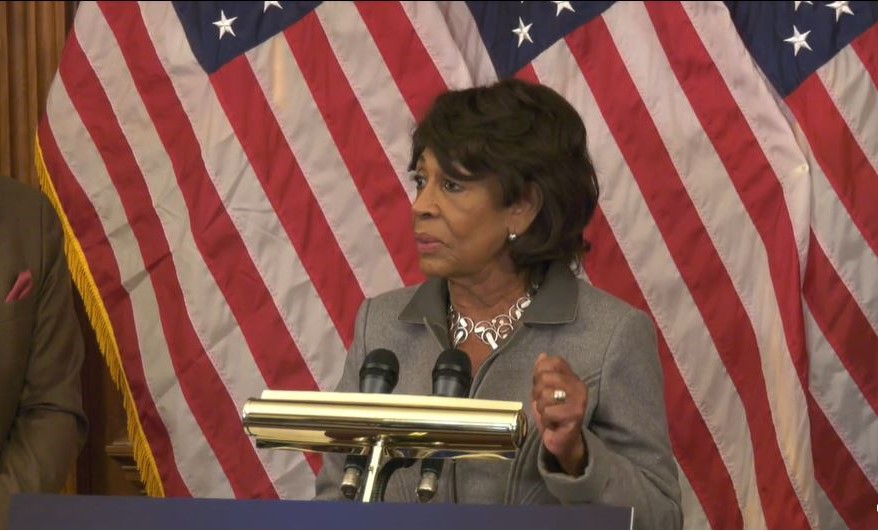 House Democrats passed the America COMPETES Act 222-210.

Chairwoman Waters delivered remarks alongside Speaker Pelosi and Democratic Committee Chairs urging the importance of passing the America COMPETES Act and how the legislation will strengthen the nation's global competitiveness. Here are select excerpts from the Chairwoman's remarks today:

"The America COMPETES Act is a transformational piece of legislation that will empower American workers and businesses."
…
"Under my leadership as Chairwoman of the Financial Services Committee, our members secured provisions that protect our national security and global financial stability. This bill ends World Bank and Asian Development Bank funding to China, unless such assistance contributes a global public good and serves the US national interest. Another provision secures the PRC's participation in multilateral sovereign debt treatment initiatives. It adds long overdue transparency to the shadow or exempt securities markets and has other provisions to combat ransomware, examine the financing of wildlife trafficking, and study illicit finance links with Afghanistan. Finally, the bill strengthens the Defense Production Act authorities to protect the supply chains of medical products."

Read Chairwoman Waters' full statement on House passage of the America COMPETES Act HERE.

Watch the press conference and the Chairwoman's full remarks HERE.

Committee Democrats Make Critical Contributions to America COMPETES Act


This week, Chairwoman Waters, announced nine provisions included in the America Creating Opportunities for Manufacturing Pre-Eminence in Technology and Economic Strength (COMPETES) Act of 2022. The America COMPETES Act strengthens the competitiveness of the U.S. economy and U.S. businesses, and counters anti-competitive actions taken by China. It also instructs the federal government to work with Congress to ensure the safety and security of America's and our allies' economies.

Over the past several months, Chairwoman Waters worked closely with members on the Financial Services Committee and with Speaker Pelosi to ensure that Committee priorities were included in the legislation. The Chairwoman issued the following

"Right now, China and other bad actors are threatening our national security and global financial stability. This is why the America COMPETES Act is commonsense, long overdue legislation that will finally hold countries like China accountable for the ways that they engage in illicit or aggressive activity to harm our nation's financial system. With this bill, our country and our allies will be stronger and better suited to compete and push back against these attacks. I look forward to working with my colleagues in Congress to get this bill across the finish line."

Read the Chairwoman's full statement and the Committee's provisions of the America COMPETES Act HERE.