Blog
Egregious Ex-Im Bank Deal of the Day
Posted by Staff
on July 30, 2014
e·gre·gious -- outstandingly bad; shocking.
Did an Ex-Im Project Lead to 27 Deaths?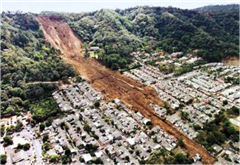 The Export-Import Bank's approval of $3 billion in financing for a liquefied natural gas project in Papua New Guinea reportedly led to the deaths of 27 villagers who were killed on January 24, 2012 in a massive landslide.
Three environmental and development groups – Pacific Environment, Jubilee Australia and the International Accountability Project – warned Ex-Im about the project's "several environmental, social and human rights impacts" before and after the Bank approved the $3 billion loan.
One report said a supply road was quickly reconstructed over the landslide -- directly over the buried bodies.
###